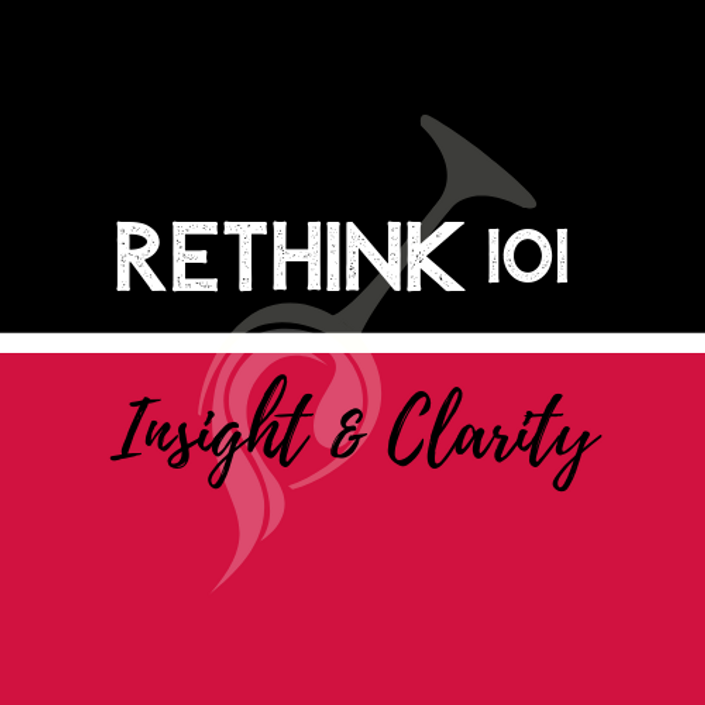 Rethink 101
This course will give you insight into your relationship with alcohol without attaching common assumptions
Watch Promo
Rethink 101 course provides you with information that can help you gain awareness about your relationship with alcohol. Awareness is a catalyst to change.
This course will open your eyes to the possibilities of living peacefully with alcohol. It's not the enemy. It's not the problem.
This course is for the person who is quite capable of making conscious choices about their drinking and not sure if moderation, abstinence for a time-being, or a lifetime is for them.
In this introduction course, I will share my personal experience of living sober for over sixteen years without identifying as an alcoholic and never struggling with thinking about drinking or not drinking. It's never been an issue.
You will learn about expert studies not commonly shared when you are seeking support.
You will learn about science-backed research that demonstrates there's other ways to overcome this all too common challenge without assuming a lifetime identity of an alcoholic or having an alcohol use disorder.
You will learn how the challenge is typically not about the alcohol and therefore the solution is not alcohol centered.
You will learn more about your relationship with alcohol and what may work best to move you forward.
*Rethinking Your Drinking/Teresa Rodden does not diagnose, treat, or cure any disease or condition, including alcoholism.
Let's get started.

Your Instructor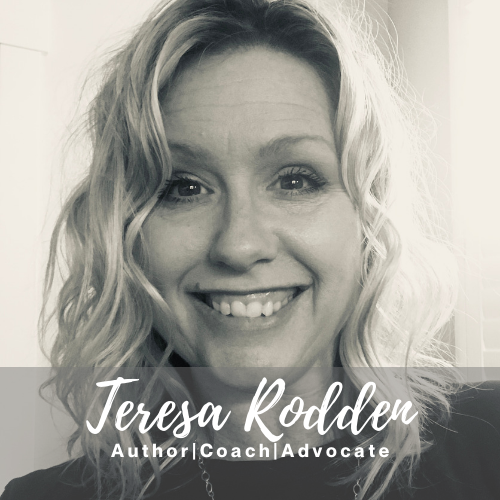 Welcome to my why!
I come from a lineage of people that misused alcohol. As I researched and dove into my family history, I realized many things I hadn't before. The biggest question became, "was it the alcohol that made them miserable, or were they miserable, and that's why they drank?"

When I stopped drinking, I started down the traditional path and downloaded the same programming that has been hailed as gospel for more than eighty years, with little challenge or change.
But within six months it was this same messaging that nearly drove me to get drunk, again. Instead, I left tradition and found my own way. I was done focusing on drinking or not drinking.
I remember how frustrated I was years before I drank my last drink, the lack of support when I first became curious about my drinking. And learning my only option for help was to admit I was an alcoholic, and being an alcoholic would be the center of my identity for the rest of my life. That stopped me from reaching out before I wanted to drink myself to death years later.
How could those last years have been different if I would have explored, identified, and took charge of what was leading me to misuse alcohol? Without adopting an alcoholic/AUD identity.
So, I started advocating for a change through life coaching, writing, social media, interviews, and more.
I launched A Woman Divine for Life Recovery in 2009. I felt like I had failed miserably because the language hadn't been developed to communicate my mission and my work effectively. I kept attracting people with fixed mindsets - they felt powerless and already accepted the fate they were alcoholics and would struggle forever.
It took me a couple of years, but I started finding the words and creating the vocabulary that spoke to the truth-seekers. The curious who wanted more information and ready to do the work to take charge of not only their drinking habit but their life. After all, it's rarely about the alcohol.
Spring 2010, I sent an audition video to Oprah Winfrey Network to help me travel the country and find others like me that were experiencing freedom from addiction without the traditional path of AA and Twelve Steps. Oprah never called,but that didn't stop me.
In late 2012, I launched Pink Cloud Coaching for women and developed an incredibly effective program, 28 Day Resolve. In just 28 days, you can identify the antagonists that lead to misusing alcohol and create strategies to break free from patterned and ritualistic drinking.
2016 I published my first book Wholly Sober, How I Stopped Thinking About Drinking and Started Loving My Life, earning the best new release on Amazon.
2017 The Sober Curious workshop was developed and quickly became a hit.
2019 Published my second title The Primed Drinker, When Alcoholism Is Not The Problem & Recovery Is Not The Solution, also being awarded best new release.
In the last several years, I have held classes and workshops that are successful in defusing the angst that comes with an awareness that you can't stop drinking on command.
Time and again, I am requested to extend my offerings and teachings to men, too. That brings us to Rethinking Your Drinking.
Time is a limited commodity, and for many money can be too. That's what brings us to online courses with options.
One more thing I think you should know about why this work is so important. I lived what many would call a horrible and tragic childhood. I've made awful mistakes, and alcohol was my go to for the pain. Drinking the pain away would lead to more problems, and on went the cycle over and over again.
But I have experienced complete FREEDOM and EMPOWERMENT for more than sixteen years. My Mother has never known either of these things. She misused alcohol to experience just a taste of freedom. If only for a few hours at a high cost. She's still with us, but Alzheimer's has her captive now. My heart breaks at all that she missed.
It's my greatest desire, my mission, to pass on what I've learned to help others break free like me. And not forfeit any more of life's moments, opportunities, and possibilities, with alcohol. Life is too short. So, let's work together and make the rest of your life the best of your life.
Operating with a clear mind, open heart, and always with a defined intention!
Course Curriculum
DRINK RETHINK 101 - GET CURIOUS
Available in days
days after you enroll
Frequently Asked Questions
When does the course start and finish?
The course starts now and never ends! It is a completely self-paced online course - you decide when you start and when you finish.
How long do I have access to the course?
How does lifetime access sound? After enrolling, you have unlimited access to this course for as long as you like - across any and all devices you own.